2023 PNWR Autocross event #6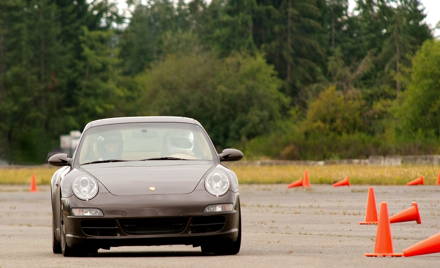 PCA - Pacific Northwest Region
Saturday, July 29, 2023
Hampton Mills Old Lumber Yard
,
Packwood

,

WA
Registration closed July 27, 2023 5:30 PM at 2023-07-27T17:30:00-0700 Registration ends July 27, 2023 5:30 PM at 2023-07-27T17:30:00-0700 Registration opens July 14, 2023 12:00 AM at 2023-07-14T00:00:00-0700 Registration runs from July 14, 2023 12:00 AM to July 27, 2023 5:30 PM
Update on 7/20...
At this time the Packwood event WILL HAPPEN. If that changes we will update the description here.

As you may have heard there was a tragic accident at the SCCA ProSolo event in Packwood on 7/16/2023. Local autocrosser and friend Des Toups suffered a medical issue on course, causing a loss of control of his vehicle. Des did not survive the accident and tragically Amber Dawn Jorgensen, a competitor from Idaho, was also killed. Many of our local friends were present at that traumatic event. We all grieve for Des and Amber, and offer our condolences and sympathies to their families, friends, and to the people present at the event who endured the trauma and loss first-hand.
https://www.scca.com/articles/2017481-two-scca-members-pass-away-from-incident-at-packwood-prosolo
A candlelight vigil will be held at the Bremerton Motorsports Park to remember Des and Amber. There is also a GoFundMe page to raise funds for Amber's family, and her husband who was on site at the time of the accident. Please contact the PCA autocross chair (autocross@pnwr.org) if you would like a pointer to that GoFundMe page.
At this point the PCA Packwood event is expected to continue as planned.
Be kind to your loved ones.
-paul (autocross@pnwr.org)
Previous event description continues...


Autocross consists of a one car at a time making runs against the clock on a closed course marked by cones. Each run takes about one minute. Speeds are low to medium, generally below 70 mph and driven in second gear. Time penalties are added for disturbing cones or skipping gates.
Events are open to Porsche drivers, PCA members in non-Porsches, BMW-CCA members, guests of PCA members, and everyone else. PCA members get priority in the event of an over-subscribed event. You do not need to be a PNWR member to compete for points, but points are not assigned in the Time Only Class (non-Porsches and a few drivers not running in the regular classes).
All participants are also volunteers. Unlike some other NW-region autocross event, PCA autocross events are full-day commitments. If you are not driving in a given run group, you are required to fill a 'work assignment' during the runs of your fellow competitors. Do not expect to attend only the morning, or only the afternoon, of the event.
Our Packwood events have a registration fee of $50/day. This is $5 more than our events at Bremerton Motorsports Park.
Online pre-registration opens 15 days before the event, and closes PROMPTLY at 5pm on the THURSDAY before the event. You must pre-register here (MotorsportReg.com) AND on https://scorekeeper.wwscc.org/register/pca2023. You must have a valid credit card on file with MotorsportReg.com. You will be charged for your entry on the Monday after the event. If you do pre-register but do not attend or do not get timed runs then we will not charge your credit card. Arrive on-site between 7am and 8:30pm. On-site tech inspections close at 9am. You'll either drive in the morning and volunteer in the afternoon, or vice versa. Scored runs should end around 2:30pm and if the conditions are right there may be fun runs between 2:30pm and 4:00pm for registered participants.
Registration for the event is a 2-step process. Registration on MotorsportReg will take care of payments. You MUST ALSO register on the scorekeeper website (https://scorekeeper.wwscc.org/register/pca2023).
Question? Contact Paul Hagger at autocross@pnwr.org or 425-681-1471.